Students & Staff
Benefits & services you'll receive as a patient of Campus Dental Care
Campus Dental Care provides a variety of dental services such as cleaning, composite fillings (tooth color fillings), consultation and removal of wisdom teeth…etc. Campus Dental Care is proud to have a great team of health care professionals to service our community.The Majority of our patients are students. We offer special services such as special payment plans (no interest for 1 year) with Student ID.
Benefits
As a patient of Campus Dental Care, you'll receive the following benefits:
Emergencies and/or "Walk-In" new patients accepted.
Same Day Appointments.
Convenient Hours: Mon to Fri with selected Saturdays
Convenient Payment options
Most Insurances Accepted
Caring and friendly staff
Universal Sterilization Procedures
Clean, Modern Facility and equipment
Free Digital X-rays
---
Insurance
I have SHIP, does it cover most of my dental needs?
Yes, SHIP will cover you for your dental expenses, if you are not sure you are insured through school, contact us at (510)-548-3368.
I have my insurance through my parents/spouse, do you accept it?
This depends on the type of insurance, we do accept most insurance.
Contact the office at (510)-548-3368 for more information.
---
Walking distance from all parts of campus
We are conveniently located on University avenue between Shattuck and campus. There is no need for a car, or bus, or shuttle. We can easily schedule your appointment between classes.
There has been an explosion of new materials,equiptment and techniques within the practice of dentistry in the last few years. You may qualify for this special service free of charge.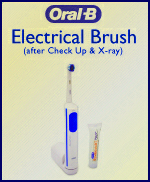 With a valid student ID, you can get your treatment done in an affordable way. We offer an Electrical Brush to our patients, after check up and X-ray.
Financing Options
In-House Discount Plan – We offer a discount plan for members of Campus Dental Care. Call us at (510)-548-3368 to learn more about Membership Discount.
Invisalign, or aligner therapy is one of our favorite things to do. This allows us to reshape you're smile with minimal discomfort literally and aesthetically. Most treatment times are less than one year. "What a great pre- graduation gift"Campus Dental Care offers not only dental standards, but also many specialty procedures. With its team of doctors, we provide oral surgery, Implantology, Orthodontics, and cosmetic dentistry.