Dr. Nima Pakravan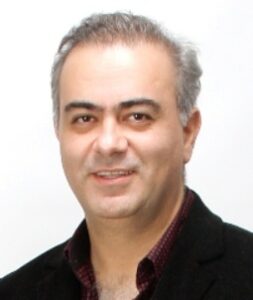 Dr. Nima Pakravan graduated in 1996 from UC Berkeley (Cal) as an engineer and soon after transferred to UCSF in San Francisco to obtain his dental degree. He has been practicing dentistry since 2001.
He is the founder and president of the reputable patient education program "MediaMed" for a decade. Dr. Pakravan's sole intention was to educate patients about their dental needs in easy and friendly manner. Currently MediaMed program is used by over 10800 dentist all around the world.
---
Dr. Anthony Needham DDS


Dr. Anthony Needham has been practicing general dentistry in Berkeley and surrounding area since 2002. He graduated from the reputable UCSF School of Dentistry in 2002. After a short stint as a clinical doctor at Smile Care, he accepted a position at University Dental, where he ran a dental clinic catering mainly to students.
His duties included all phases of general dentistry, wisdom teeth extraction, and oral health education. With his extensive experience to work on college students, Dr. Needham started his practiced in Berkeley to further accommodate the UC students . He takes great pride in his professional practice, which emphasizes strong personal service and relationships with his loyal patients.
---
Dr. Sam Chien, focused in Endodontics, Implants, and Oral Surgery


Dr. Sam Chien has committed to extensive training and advanced continuing education in Endodontics and Oral Surgery. Dr. Chien enjoys taking his patients out of pain with painless Root Canal Therapy and/or Extraction procedures. Furthermore, he is highly experienced in removing Wisdom teeth impactions. Dr. Chien also loves to rehabilitate patients' smiles by providing Dental Implants to replace missing or broken teeth. Dr. Chien provides different sedation options; from nitrous to oral sedation to moderate IV sedation, to ensure his patients are comfortable and anxiety-free during the treatment. He strongly believes in collaborating and sharing with his dental colleagues to elevate the care of all patients. Dr. Chien is currently pursuing his diplomate status with the American Board of Implantology.
---
Stephan Kane DDS, Endodontics

Dr. Kane has been practicing dentistry for more than thirty years. Dr. Kane attended UCLA and UC Berkeley as an undergraduate. He received a B.A. from UCLA then continued on to receive his dental degree from the UCLA School of Dentistry. He was a clinical professor at the UCSF School of Dentistry from 2003 thru 2009. In 2006 he was awarded outstanding clinical professor by the graduating class.
Although he enjoys all aspects of dental care, he felt most satisfied when performing root canal therapy and has now devoted himself completely to this specialty. The advancements in knowledge coupled with new technologies make root canal therapy very satisfying to the practitioner and most important, beneficial to our patients. Modern endodontic therapy routinely offers excellent clinical outcomes even in challenging cases.
Dr. Kane enjoys his family, photography, travel and seeing the world on his motorcycle.
---
Dr. The Phan, DDS, MD (Oral and Maxillofacial)


Dr. Phan is an Oral and Maxillofacial surgeon who recently moved back to California. After completing his undergraduate studies at the University of California at Berkeley, Dr. Phan continued his education at the New York University College of Dentistry where he received his D.D.S. degree and graduated at the top of his class. He earned numerous awards for clinical and academic excellence and was inducted into the National Dental Honor Society.
Pursuing his interest in Oral and Maxillofacial surgery, Dr. Phan completed a six-year training program in Oral and Maxillofacial Surgery at Long Island Jewish Medical Center in New York. He has received awards for academic research and is published in the Journal of Oral and Maxillofacial Surgery. Dr. Phan also received his M.D. degree from the Stony Brook University School of Medicine and completed a one-year internship in general surgery at Stony Brook University Hospital in New York.
As a highly trained Oral and Maxillofacial surgeon, Dr. Phan specializes in trauma, orthognatic surgery, pathology, bone grafting, dentoalveolar surgery, dental implants, and outpatient anesthesia.
In his free time he enjoys spending time with his wife and newborn baby.